Landing Page Mar 2021
JUMP INTO DARK CHOCOLATE HEAVEN
Limited Time: Buy One Get One Offer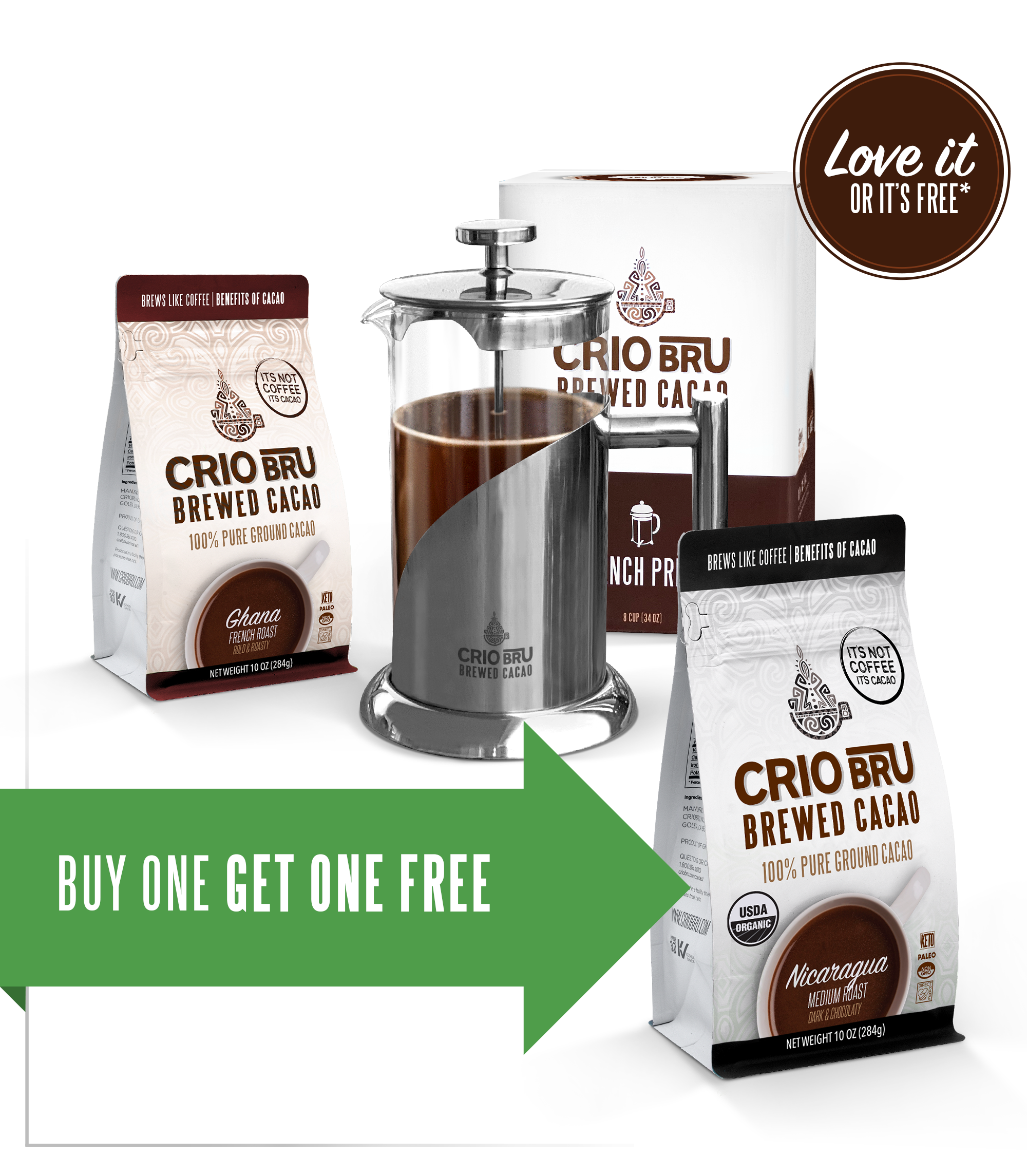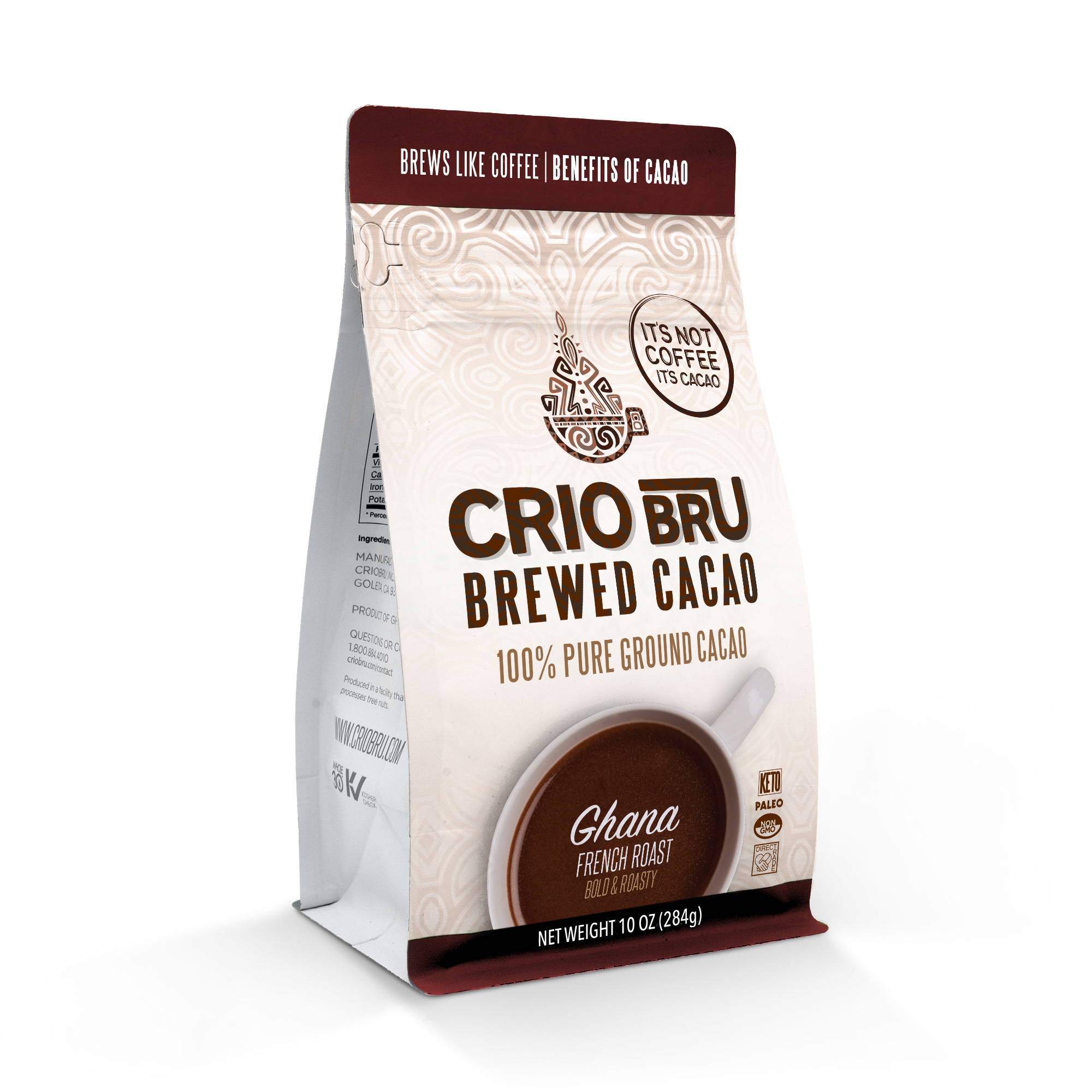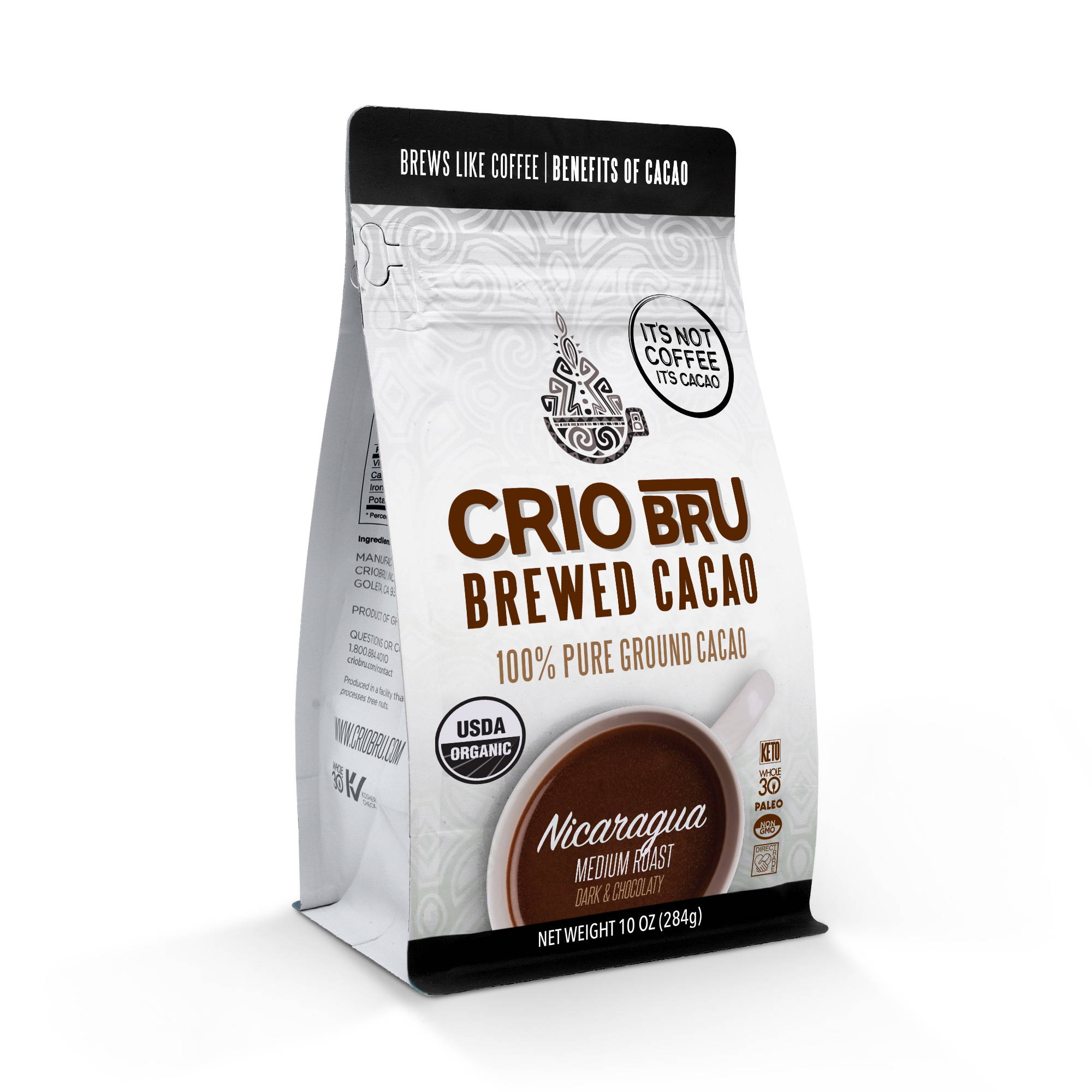 LOVE IT OR IT'S FREE*
JUMP INTO DARK CHOCOLATE HEAVEN TODAY! IT'S NOT COFFEE IT'S CACAO
Welcome Starter Kit Includes:
1 Ghana French Roast 10oz 100% Pure Ground Cacao Bag
1 Crio Bru Brewed Cacao Stainless Steel French Press (34oz)
Option to add on: NutPods Original Dairy-Free Creamer (+$4.00)
FREE:
1 Nicaragua Medium Roast 10oz 100% Pure Ground Cacao Bag
Love it?
Then keep it and enjoy.
Don't love it?
Get a refund and return for free*
*Restrictions Apply. French Press value ($24.95) subtracted from refunds on orders with a French Press. See below for more details.
SAY HELLO
TO YOUR NEW
MORNING RITUAL

BREWS LIKE COFFEE | BENEFITS OF CACAO


Roasted, ground, and brewed just like coffee, Crio Bru Brewed Cacao has the amazing flavor and aroma of pure dark chocolate.

Cacao is packed with nutrients like antioxidants to boost your immune system and magnesium to support bone, brain, and heart health.

Brewed cacao is 99.9% caffeine free but contains theobromine, a naturally occurring stimulant found in cacao that can be longer lasting, milder, and more pleasant than caffeine.

Keto, Paleo, Non-GMO, Kosher, Sugar-free, Dairy-free, and Gluten-free
Love It or It's Free* Details

*Restrictions:
There's only one description really: French Presses are non-refundable. If your order includes a French Press, your refund will subtract the value of the French Press ($24.95). Other than that, full refunds are available if you're not totally happy on any "promotion" product on this page.
How it works:
1) Send a request for refund/return to support@criobru.com
2) Send a picture of your opened and unopened bags. Send the product back to us with a free prepaid shipping label that we provide.
3) We give you a full refund (If your order includes a French Press, we will subtract $24.95 from the refund). That's it!